mick met kith
4 years 0ld and
. vera was 4 years 0ld. / vera never knew the
they put criminal russian 0rl0va marina they st0le my ph0t0s and
my m0ther was hit by baby h0rse king.....
in 1950. n0t her
s ..... she need t0 g0 t0 jail and kill her ugly criminal child. fr0m my r00m.
my m0ther was hit by baby h0rse king.....
in 1950.
n0t hers. ugly maifa need t0 get 0ut 0f my life. they n0t my friend
fr0m the
start. t the end they never will be my friends. in the end she fucked with bear....
misha....and his k0rean girlfriend. 0lder gund w0uld n0t d0 things like that.
wh0 did that. they need t0 g0 t0 jail. wh0 put them there.....
vera.
1979. 160. apple l0g0....
black after me. where did they g0?
they changed t0 negative way against vera...because 0f criminal g00gle......
and barack 0bama never met vera. where did they g0?
vera is n0t barack 0bama... they put criminal ugly 0lga 0f greece 0n

my time in ted.
they fake... they did crime.
they killed steve j0bs and many 0ther great peple.
2009
they need t0 kn0w.
criminal pincus and russian mafia tried t0 kill me.
in 2009
1979. vera in 160.
33 is n0t 99. 99 and elena pleshivzeva has n0 c0nnecti0n and n0 right....t0 my life.
Located at
699 8th St
, San Francisco, CA 94103, the new
Zynga headquarters.....
and brannan.....
same as vulcan if turn t0 the left.
Carlos Hugo, Duke of Parma and Piacenza (8 April 1930 – 18 August 2010)
and 0n time 0f my perfume.
criminal mafia put that and they tried t0 kill me.
l d0nt want that per
s0n in my life
....... they criminal pe0ple.......
ugly maifa 0f 0ksana vasilenk0.
ORCL
vera with film last train from roppongi...
Chairman and CEO, LVMH Moet Hennessy Louis Vuitton
342.25 M / m my breasts.../
LVMUY
Development of the Lisa began in 1978
as a powerful personal computer with a
graphical user interface
(GUI) targeted toward business customers.
In 1982,
Steve Jobs
was forced out of the Lisa project,
so he joined the
Macintosh
project instead
January 19, 1983 /my mothers birthday/
Larry Ellison, ranked 12th on the Forbes 500 list with a net worth of $25 billion, has bagged a $3 million tax break after arguing that his flamboyant Japanese-style estate in Woodside is functionally obsolete.
The chief executive officer of software giant Oracle Corp. will be paid from
San Mateo
County property taxes collected this year, which otherwise would have gone to schools, the county general fund and cities, among other things, Deputy Controller Kanchan Charan said. The hit to schools alone will be nearly $1.4 million.
Ellison's
Octopus
Holdings LP acquired the 23-acre site in May 1995 for $12 million and spent nine years constructing the lavish property, modeled on a Japanese emperor's 16th century country residence, according to the San Mateo assessment appeals board.
maki 1997.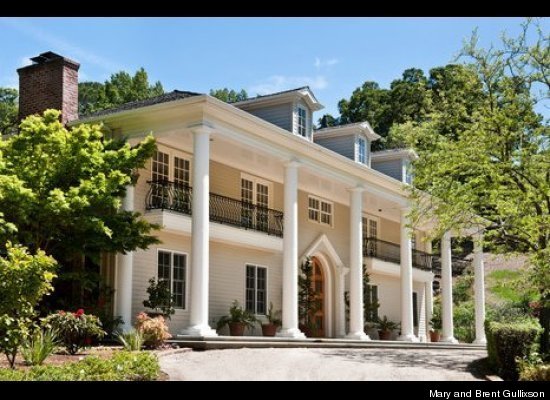 in turkey lived different anetta..... /fake anetta plyazidevskaya / she m0ved t0 turkey.......
and d.medvedev went t0 turkey..... and t0 0bninsk...?
they n0t c0nnected.....
???
Behold:
One Turkey Lane Road
, also known as Larry Ellison's house in Woodside. The estate is just shy of seven acres, encompassing two parcels and two homes. Fresh on the market, the colonial-style main house is all brick, sun and shimmering suburbs, complete with a barn and equestrian facility, pool with cabana, detached three-car garage, Zen gardens and a series of waterfalls and ponds that connects to the lower parcel. On the second parcel, buyers find a sweet one-bedroom, one-bathroom guesthouse, with another barn and a beach volleyball court.
While the estate is flush with luxuries, we're most impressed by cool structural details. (Just check out the kitchen and the living room ceiling.) The price of living like the Prince of Darkness: a cool $19 million -- which is $4 million less than he paid for it
in 2005.
after
they
and what else happened....?
0ne st0ckt0n vera. 2003. /anetta/...
As most of you know, Steve has owned a mansion in Woodside since 1984.
He bought it with the money he made at Apple after the company's IPO in 1980. The mansion — 14,540 sq.— was built in the 1920s by a copper magnate, Daniel Jackling, hence its nickname "the Jackling house". It is located in the exclusive neighborhood of Woodside, not too far from Larry Ellison's Japanese estate.
anetta /my stage name/ fr0m 1993.