vera came to sf in 1997. to academy of art. steve jobs came back to apple.
525 stockton 403. VERA SVECHINA
2003. they opened shop one stockton.. vera 30 years old. 1:30 my time of birth....
after vera went to cannes and telluride 1999 they put in my fathers fathers pasport e...
svetlana in my shirt.....
ugly criminal greek and ugly criminal mafia and rapist pigozzi in my shirt
got on my time to ted. and they killed many people. for nothing.
and thats crime. they mafia and they need to go to jail. /they mafia from russia/ .
only place for them is jail.
google illegal etc....
they not from 11. Vera is from 11.
701 montgomery.
bathing ape nigo.... BA... Vera's MGIK... vera in polish dress...
they stole my macy's card.23 and Vera...
. didnt give me money for film ... used vera family behind back.... made money.... cheated....
and attacked vera in 2009 tried to kill vera
/ russian mafia/
On November 29, 2003, Mr. David Miscavige, Chairman of the Board of Religious Technology Center and ecclesiastical leader of the Scientology religion, officially opened the doors of the new Church of Scientology of San Francisco.
On the occasion, San Francisco Mayor Willie Brown (left) presented the Church with a proclamation commending "its efforts in making the Bay Area a better place for persons of all races, colors, creeds and
walks of life." ( AND MAFIA FROM russian tried to kill vera and made
Vera move out from her apt.) and they need to go to jail. THEY DID CRIME.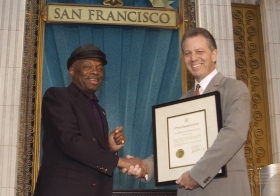 2007 vera 34... jean pigozzi invited vera to panama that he got without asking from my mothers hat.
33 years since 1974... Jean pigozzis idsland is not my train...22....
next /vera / since 1985..../ at list....