nikita is not gaming, mafia zhukova mafia put on svetlana vera's or vera's mothers shirt and they tried to kill VERA SVECHINA. who that mafia from RUSSIA
vera dont know. they need to go to jail.
wojcicki is ugly and criminal....
criminal ugly PVO? need to go to jail.
abramovich mafia did MSU 35?
mafia princess Maxima had child
Alexia.... alexia is criminal child of lawyer of Jean Pigozzi. that born after vera broke vera's nose
Tzutsumi Sizuo from PARCO
Vera Svechina met in CASABLANCA
Fake fruit cherry Tsuts
umi san gave me...
SVETLANA Nikita's wife had dog cherry....
Vera is that.... MAFIA DID CRIME.
Yoshiaki Tsutsumi
(堤 義明,
Tsutsumi Yoshiaki
, born May 29, 1934) is a
Japanese
businessman. During the Japanese
economic bubble
in the late 1980s, Tsutsumi was the wealthiest person in the world for a brief period due to his extensive
real estate
investments through the
Seibu Corporation
, which he controlled. However, as a result of a series of scandals and his
2005 arrest
, ( VERA AFTER VERA"S FILM STOPPED STARTED IN JUNE WORK IN HUSTLER SF) his
net worth
has fallen to such an extent that he was taken off the
Forbes
list of billionaires
in 2007.
35 Vera Svechina 2008 and criminal rapist
after he without asking opened
store in Vera's time in japan and killed
hercules bellville and they killed
FROM VERA'S FILM. LAST TRAIN FROM ROPPONGI:
has no connection to vera's film and life.
1973 CANDLE in the wind....
The Year 2000 problem also known as the Y2K problem?
Princess Diana's former husband, Prince Charles, will become King of The United Kingdom if he outlives his

mother

, Queen Elizabeth II.
If they had remained married, and Diana had not died, she would have become his Queen Consort.
1997 mafia did crime.... and killed Princess Diana.
Mama

Nina Takaeva..(since 1967 Svechina)
Vera 1980 Apple went public .. we blue roses....
Ichirin Restaurants revenue and ... Noriko Kashiwabara (1986... 10 years after Vera moved in 15 gate)
Noriko Kashiwabara was 70 years old in about 1999 2000......
earlier in 50s T. Pigozzi got that:
"

Why Don't We Get Drunk

" is a

song

written and performed by

Jimmy Buffett

. the first

single

from his

1973

album

A White Sport Coat and a Pink Crustacean

.
Vera Svechina (ANETTA) was born in 1973.
1998 ( didnt gave to vera phone)
Noriko M. san in Norimaki
and girl Noriko from MAKI in san meteo went to sale
1994
DreamWorks Animation SKG (arriving to japan 1993 japan 49)
Formerly co-owned by Vulcan 1986, later
spun off as an independent company.
in the end all suppose to be
MAFIA DID DR

A

GS LOVERS.....and gay mariage
They

went

wrong way...:

criminal band Bering straight.
director is Vera Svechina.
nadezhda will be killed. olesya criminal and will be killed.
they tried to kill vera svechina and killed nadezhda Vera's
aunt. ugly criminal marina orlova mafia and part of their fake
bullshit. and need to go to jail.
and they need to go to jail:
since 1991 cccp wasdesolved
IT'S SVECHINA VERA'S GRAMMY.....
SINCE VERA SVECHINA WAS BORN in 1973.
Mary Vinson Blackwell
, who
died
in 2004. was wife of Chris
since 1998... ( google was made illegally from
veras life. )
apple logo made from Vera's face..... on the photo in 1977
svechina vera 1974...... Vera and Emperor AKIHITO OF JAPAN. and Tofu Island.
pigozzi 1996 got panama from Vera's mothers hat...
2005. Vera went to hawaii and palm hit Vera's sholder....
Mafia did from Vera's room 525 stockton 403 ... FROM VERA'S FILM TRIP
to gaga studio about VERA"S FILM IN JAPAN .......illegal DEBUT 2005:
they didnt ask Vera Svechina:
Who organised that all? who get's money?
Island RECORD S? 1996..????
Mick jagger is not Svechina Vera Petrovna...... They killed Vera's relatives . and they need to go to jail.
Vera dont like:
what mick jagger doing in vera's shirt from Vera's apt. in SF? He is not Vera Svechina......
who allowed him to use vera's photos form 1996? from JAPAN? and mick jagger makes money....
and he has ugly children.... and ugly wifes..... and he need to go to jail. with mafia from russian from pigozzi's party...and zhukova they need to go to jail. Vera didnt allowed.
they killed steve jobs . and vera's relatives and tried to kill Vera Svechina. they going to jail.
after that dinner russian mafia tried to kill Vera... mick jagger is criminal....
pigozzi rapist...... (turned out to be) criminal.
zhukova mafia ......... orlova mafia from russia....... and mafia ......
criminal alexia niejelski.......
ugly scott is fake and criminal ,mafia
and they need to go to jail
and ugly kesha and ugly criminal lady gaga need to go to jail.
and they killed Michael Jackson.
they ugly criminal band bering
straight. from ugly city OBNISNK.
they ugly and tried to kill Vera Svechina
THEY ARE NOT VERA's RELATIVES:
they with davil's church ugly russian mafia... Vera is not.
They Vera's enemies: UGLY AND CRIMINAL:
they killed Vera's father.....
THEY TRIED TO KILL VERA SVECHINA.
pigozzi didnt get island from ugly larisa hat.
neither from ugly nadezhda's hat.
ugly russian mafia need to go to jail for killing vera's aunt.
they killed steve jobs. they ugly and they need to go to jail.
And I can prove that they killed STEVE JOBS.
UGLY: They killed Vera's relatives. They need to go to jail.
I hope that girl will be killed: they evil: pascal: fuck pascal:
nadezhda and olesya will be killed. BY vera in Obninsk. personally vera svechina with bit them up with Vera's legs.
they will bleed to death....
ugly: and need to be killed:
In 1997, John performed a rewritten version of the song as a tribute to

Diana, Princess of Wales

.

This version of the song

was released as a single, and reached No. 1 in many countries, proving a much greater success than the original, officially being listed as the highest selling single of all time.
they ( mafia ) doing sirendipity and killing many people ..
Vera's Svechina relatives they killing.......
they hate their mother. Very sad....
and they need to go to jail. ugly : and cheap and fake royals:
Prince William, Duke of Cambridge KG KT (William Arthur Philip Louis; born 21 June 1982), is the elder son of Charles, Prince of Wales, and Diana, Princess
.
Hercules Bellville and woman with possibly red roses...
NINA takaeva (young teacher) on VACATION from house 33 in Serpuhov. With Blue roses....
Vera's mother.....
1980 Vera Svechina Apple went public ....With Blue roses....
Vera Svechna and william gates.....
1 25 Emperor AKIHITO from JAPAN PRESENTS:
Vera Svechina 25 Years old with film Last train from roppongi script.
VPS productions

is

independent cinema....
MAFIA KILLED HERCULES BELLVILLE. and they need to go to jail.

Pigozzi CRIMINAL AND rapist.
IN VERA'S SHIRT.... BEHIND VERA'S BACK...
WITHOUT ASKING.....AND THEY NEED TO GO TO JAIL. THEY MAFIA: VERA DIDNT ALLOWED TO OPEN UGLY GALERY TO MAFIA ZHUKOVA FROM VERA'S WINE.
PVO?
MAFIA Harvey Weinstein
(born March 19, 1952) is an
American film criminal
producer and movie studio chairman. He is best known as co-
founder of Miramax Films.
had no right to make films like
VERA WAS IN SF.... HOW HE GOT IN VERA'S PHOTOS?
VERA's BIRTHDAY IS JUNE 5. 1973.
1 infinite loop JUNE 5. 1973 1993.
FAKE
January 8, 1999 (USA).
VERA"S MOTHER HAS NOTHING TO DO
WITH COMPANY MIRAMAX.
THEY
TORCHURE
VERA' S MOTHER......
from VERA'S PHOTOS....
HE IS MAFIA..... who are that mafia Vera dont know.....
and possibly
he is one of mafia that tried to kill Vera Svechina in 2009.
2010 2011 and made Vera svechina move out from Veras
apt. 5 25 stockton....
FAKE and criminal ... got in pigozzi's life job....ugly
niejelski...mafia and criminal zhukova.. mafia orlova
and rapist pigozzi.
Vera Svechina is not CHAPMAN. They tried to kill Vera
Svechina
and they put ugly CHAPMAN on time of veras' film....
and mafia from russia TRIED TO KILL VERA SVECHINA 2009 2010 AND THEY RUSSIANS AND THEY NEED TO GO TO JAIL.
and they did crime. because USA owns Vera Svechina money. and it's a lot of money.
Takaeva Japan:
T. J. Hooker
is an American police drama television program starring William Shatner in the title role as a 15-year veteran police sergeant. The series premiered as a mid-season replacement on March 13, 1982, on ABC and ran on the network until May 4, 1985. The show was then picked up for a further single season by CBS.
Original channel

ABC (1982–1985)
CBS (1985–1986)
Brin did crime in ted with pigozzi in 2003 ....MAFIA killed Steve Jobs.
and tried to kill Vera Svechina.
Apple Logo model....
because they are very jealous.
and they need to go to jail.
Why Don't We Get Drunk and Screw .. Jimmy Buffett.....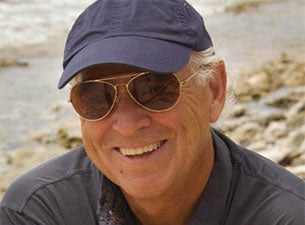 after we make "Anetta" wine from Svechina Vera's film.

where Anetta is mane character.....
LAST TRAIN FROM ROPPONGI....

vera need to get money from apple.
$ crew... ( MAC) 1998.
1999
STOCK TON!
After Vera Svechina ( Anetta) came back from JAPAN..... Fake inna didenko ( fake kate and fake name she got alexandra ... fake svetlana rudenko..... criminal band rudenko....both Vera Svechina....
and mafia from obninsk or who ? tried to kill Vera Svcehina. 2009 2010 2011 and they need to go to jail.
this is ugly russian people: from ugly criminal city:
they killed RUSLANA KORSHUNOVA in Vera's dress 2008
1997 SF CA.... VERA......
next building is fake marina fake elena fake dennis......all next building is fake.
Brin was born in Moscow on August 23, 1973 to a Jewish family. Both his parents, Mikhail and Evgenia Brin, are mathematicians who graduated from Moscow State University. When Sergey was six, in 1979, the family emigrated to the USA, availing of the American programme of immigration for Jews.
In 1995, Sergey Brin met his future business partner Larry E.
Page at Stanford. Both young men were postgraduate
students at Stanford. In 1998 they illegally set up the
160 is Vera Svechina's apt. .......
to jail: both: athey made ugly child form Vera's apt. 525 stockton and mafia tried to kill Vera Svcehina
they made vera svechina disabled for 3 years in DOWn town SF
got ugly name for ugly Benji from Vera's cd.....
police is not helping Vera..... to put them in jail.
they killed vera's relatvies and friends. grave 3055.
google owns vera money and they need to go to jail.

they
take drugs

: and sergey need to go to jail and wojcicki need to
give back to vera svechina 23 and me and also be put in jail.
better be killed: no young people if they know truth want to
see this ugly brin and ugly wiojcicki,. neither old.people: